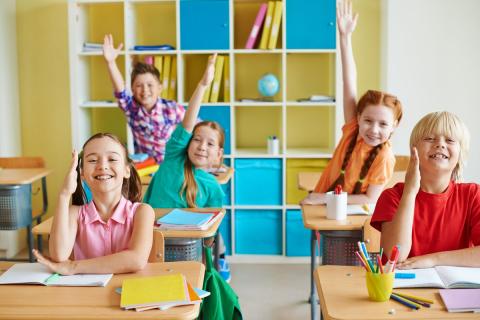 There are a lot of benefits when you enrol your child in an international school. An international school comprises of dozens of individuals with different nationalities, hence representing a large pool of knowledge across the world where your child will definitely learn from.
In Bangkok, the number of international schools is increasing daily, students and parents have many options of schools to choose from.
There are various factors to consider when choosing an international school in Bangkok. Since learning is the major reason why schooling is important, inquiries on the school should be made based on the students interest, goals and passion. There are five key questions listed below which should help you identify an international school that will develop your child
School Ethics
Make sure you ask yourself if it a pleasant environment for students, teaching staff and for parents. From your observations when you visited the school, you should be able to find out if there is a school community and if parents are active and involved in school activities. With this you should be able to know the school that will provide a great learning environment for your child.
Student Safety and Supervision
Another very important aspect you should look is the security measures put in place at the school. Try and find out the procedures in place in situations when a third party needs to pick up a student. Is there a policy on school bullying and is there a full-time school counsellor?
Location of International Schools in Bangkok
This is another important factor. You should choose an international school that is quite close to your house. You wouldn't let your child leave the house extremely early because of distance and traffic. It is better to hence narrow down the list of international schools to the ones that could be easily accessible from your house.
Size of the Bangkok International School
International Schools have different building sizes ranging from small buildings with fewer facilities to a large school community with over a thousand students. The personalities and age of your students will be an important factor in determining the size of school they should be enrolled in.